Intelligently Designed for Simple, Many-to-Many Consults
Despite the intricate inner-workings of EmOpti technology, we pride ourselves on an ultra-simple user experience that allows easy management of thousands of daily telemedicine consults.
Dynamic Capacity Management for Your Health System
EmOpti helps combat the often unpredictable fluctuations in ED patient volume by making it easy to load balance across different care teams, add or subtract on site or remote staff to help with various processes, and visualize the effect through a series of dashboards.
Read about the Decades Old Problem EmOpti Addresses
EmOpti was built to address a decades old problem in healthcare: matching capacity (space, staff) with variable patient arrivals. This problem is pervasive across the acute care spectrum and impacts millions of people every year.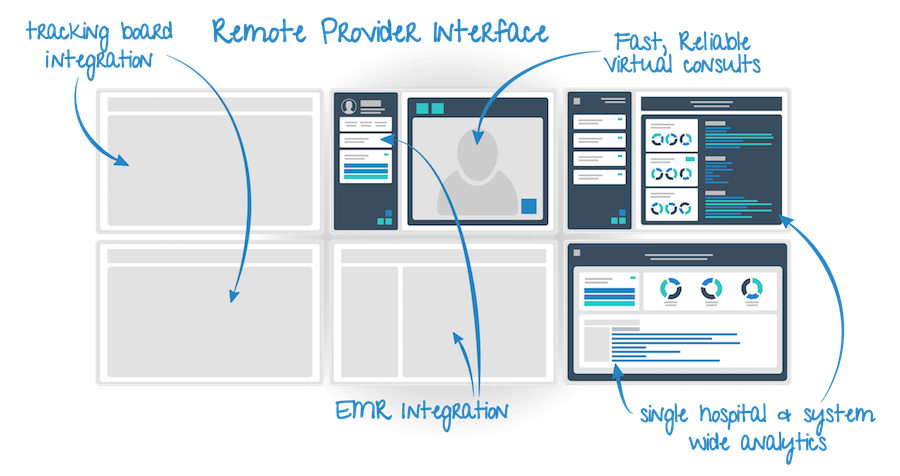 Data-Driven Virtual Care Across Your Health System
By moving your providers off-site in an EmOpti-powered command center, every decision and intervention is carefully calculated with data ranging from system-wide metrics to individual patient history.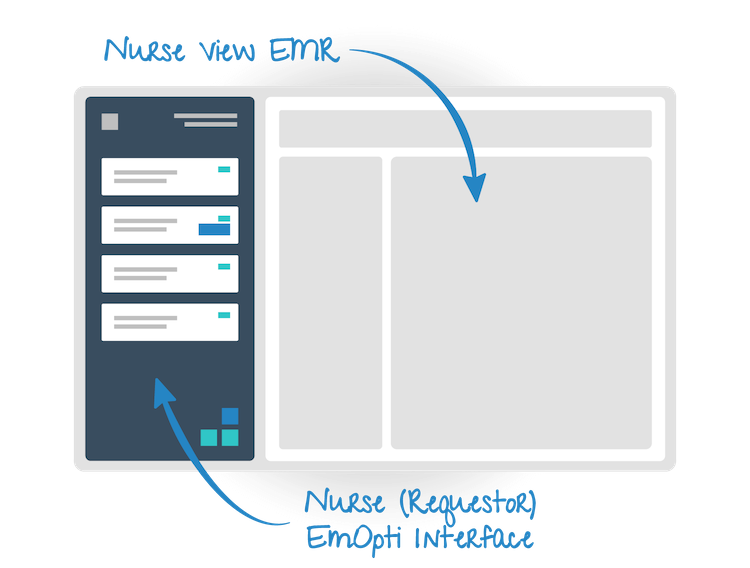 Configured to act as an extension of the EMR for both the Requestor and the Responder, EmOpti is seamlessly integrated so all information is accessible. No redundant data entry tasks are needed to sync EmOpti consult requests or responses with the EMR.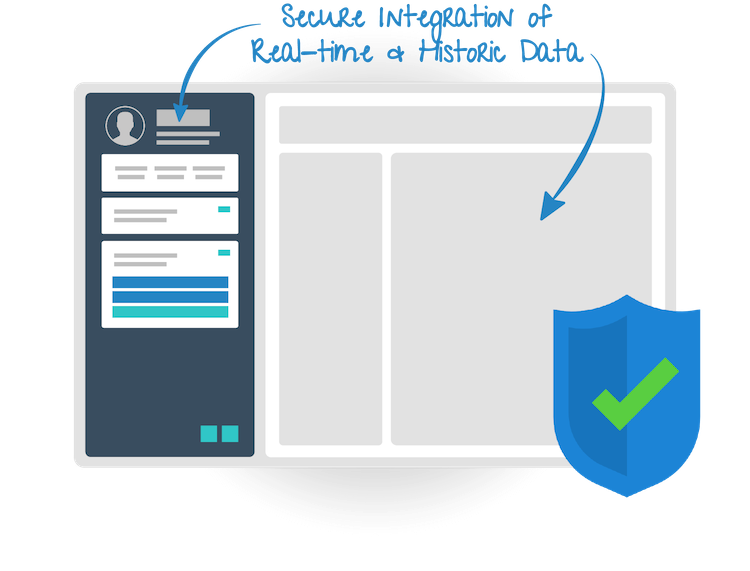 Secure. Reliable. Scalable.
Our Virtual Care Platform is built with security and compliance as a number one priority. Built on a secure foundation, our platform is able to give our customers peace of mind as they roll it out across their health systems.
Watch How We Train New Users in 3 Minutes
Training for new users is simple: follow your normal workflow and click a few buttons.
The EmOpti Product & Service Suite
The EmOpti Requestor consists of the nurse device, patient device and software that empowers nurses and techs to efficiently manage fluctuating patient volumes.
The EmOpti Responder is software that is installed on a remote station staffed by your providers. The EmOpti Responder is designed for maximum productivity.
EmOpti Insights consist of strategically selected real-time patient flow metrics, allowing the EmOpti Responder to monitor and take action across multiple facilities.
Interested in learning more? Reach out to our team!