Building Healthcare Technology with a Purpose
For over 20 years, Dr. Edward Barthell, founder of EmOpti, worked as an emergency physician in Milwaukee, Wisconsin. Every day, he observed the outdated staffing model that leads to inefficient care delivery and unnecessary costs.
In 2015, he assembled a team of elite technologists and experienced clinicians to develop and deploy a modern solution to this decades old problem.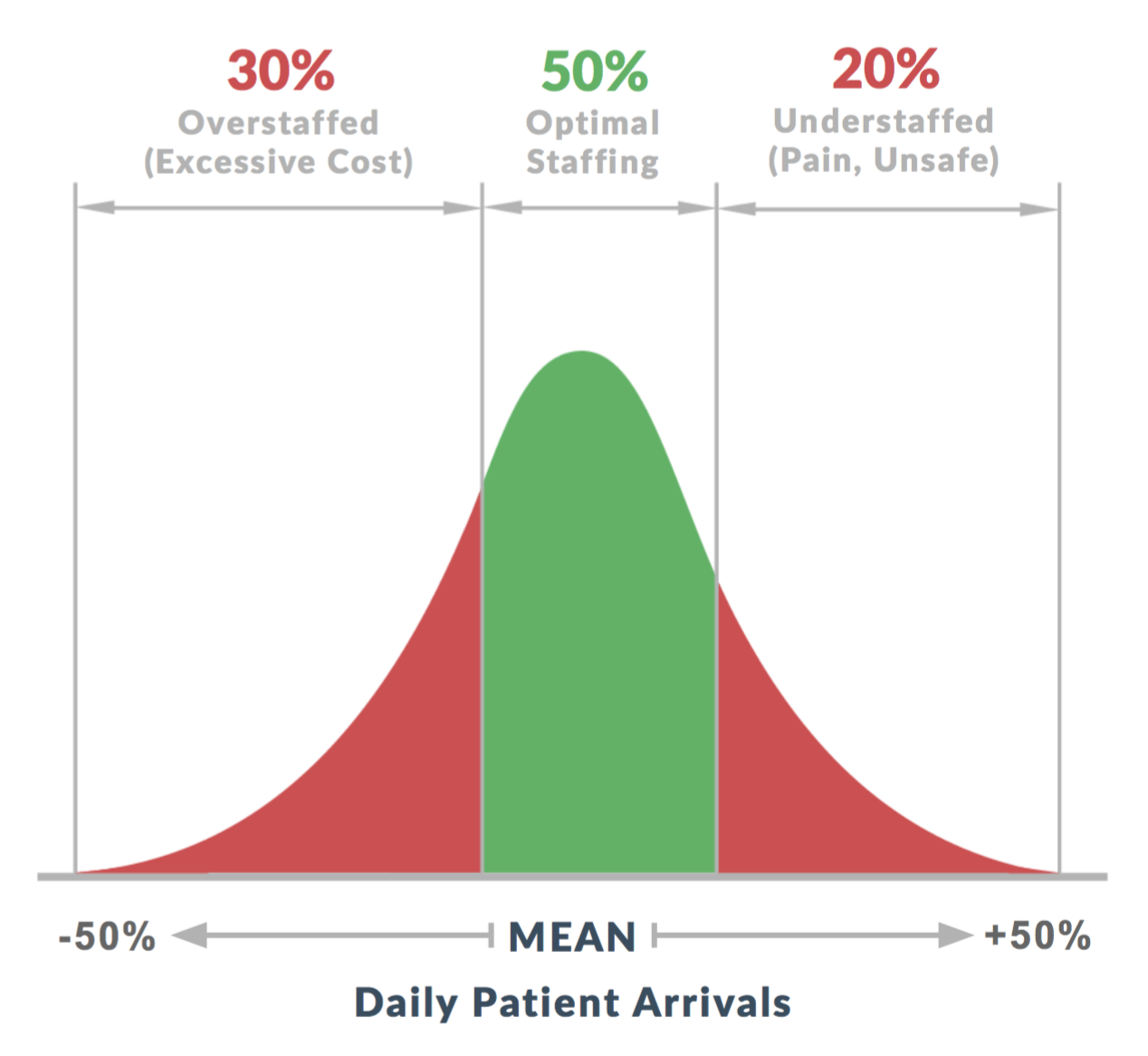 The Core Problem: Matching Fixed Capacity with Variable Patient Arrivals
Traditional health care facilities have struggled with the challenge of meeting variable demand (patient arrivals) with fixed capacity (staff and space resources).
Patient arrivals vary by as much as 50% from the mean expected arrivals for any given day. This leads to overstaffed, costly scenarios as well as understaffed, stressful environments for both staff and patients alike.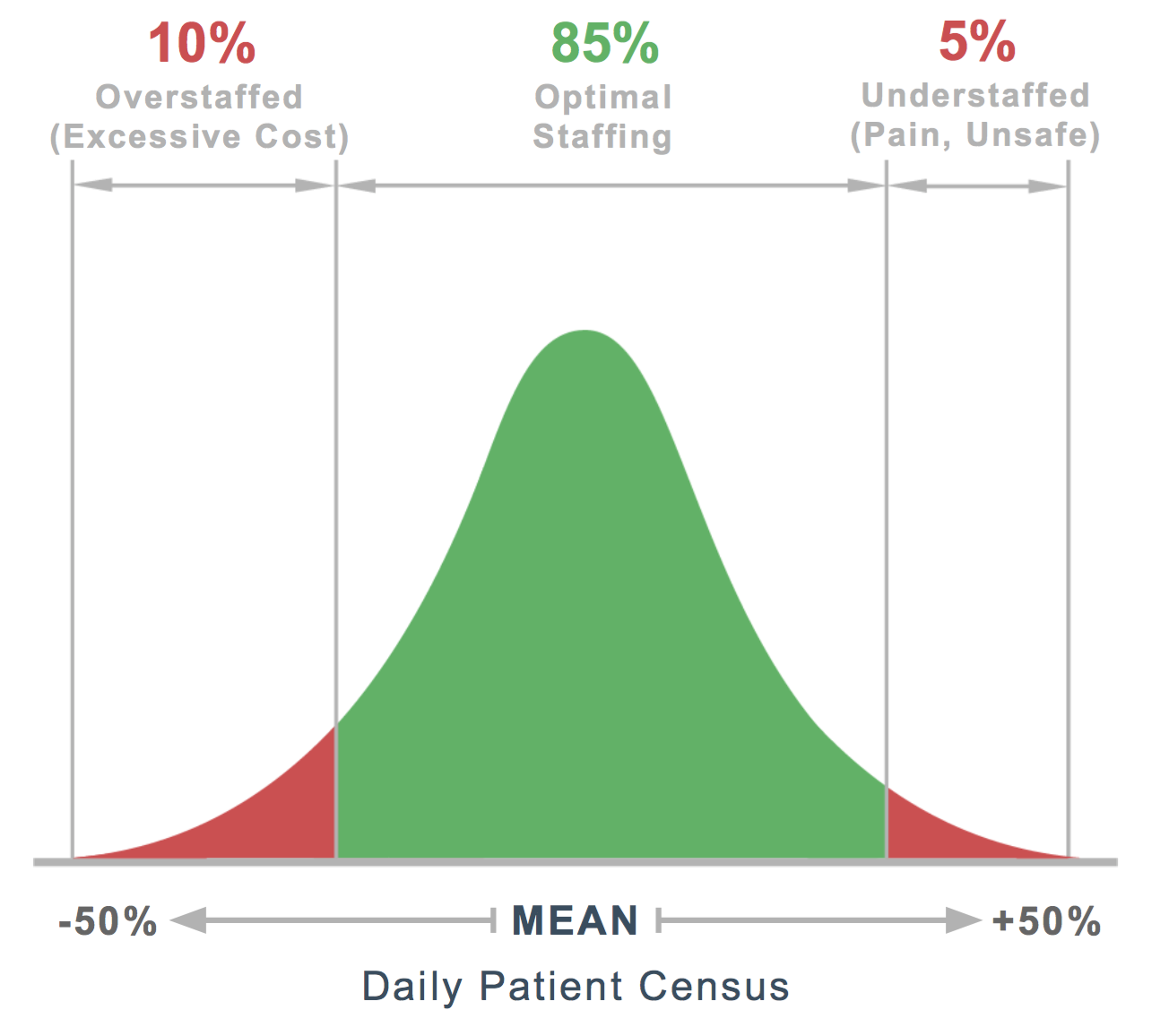 The Solution: EmOpti Optimizing Staffing for Both High and Low Volume Days
Addition of remote resources allows on site staffing to match fluctuating patient arrivals, reducing excessive staffing on low volume days while also maintaining high performance on busy days.
The elasticity in capacity that results from the use of EmOpti allows staff schedules to be adjusted closer to the expected needs for a mean volume day, creating an opportunity for savings in staff costs that are often at least 10-15%.
Low Demand Days & Wasted Resources:
System-Wide Analysis
A massive savings opportunity is available when considering the cumulative unused capacity across all the emergency departments in a typical multi-hospital system. The chart below shows the excess capacity per day that is available across a multi-hospital system. In this example, six hospitals care for 200,000 emergency patients per year using traditional fixed staffing models to service variable patient demand:
Door-to-Disposition on High Volume Days With and Without EmOpti
Use of EmOpti and remote resources has been shown to provide an elasticity in capacity and load-balancing capability across multiple departments. As a result, on high-volume days that previously created overload and deterioration in throughput metrics, departments are able to manage the higher volume and maintain those metrics as in the example below:
Provider Experience & Productivity with EmOpti
Providers repeatedly tell how the remote shifts are very rewarding, as they are able to fully utilize their training, make clinical decisions without interruptions or distractions, and be highly productive. In many cases, it has been seen that the number of consults provided per hour by a remote provider is virtually double the number seen when the same process occurs using in-person staff:
Book a Meeting with Our Clinical Advisory Team
If you are curious how EmOpti can help your organization or just want to share ideas around the challenge of matching capacity with demand, reach out to us!